PLEASE NOTE:
All fishing PERMITS are WEEKLY – we do not offer day tickets
All bait MUST BE purchased from our tackle shop, this is so we can monitor the amount & type of bait being used to protect and enhance the quality of our fish.
Tackle Shop
We have a small fishing tackle shop, which is incorporated into our shop & reception area, where you can also purchase your weekly fishing permit from.
– Rods
– Reels
– Landing nets & poles
– Un-hooking mats
– Line / Hooks / Floats / Pole Floats & accessories / weight & shot weight
– Tackle boxes / Bite alarms / Scales
– Groundbait / Pellet / Boilies / Particles / Pop-Ups / Wafters etc…
Mayfly Fishing Lake
Mayfly Lake was established over twenty years ago, and holds a variety of species including 20lb-plus carp, big tench and big bream
Butterfly Fishing Lake
Butterfly Lake is great for family fishing, with carp up to 15lbs, tench, big perch, rudd, roach and bream. Best method is with a pole  by the islands. Total catches of 50lb-plus are not uncommon.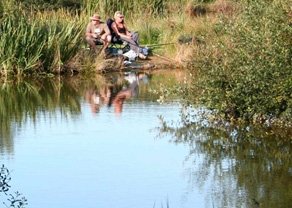 Dragonfly Fishing Lake
Dragonfly Lake is recommended for the more experienced and patient carp angler. The majority of carp in this lake are between 10 to 20lbs-plus, with a few bigger ones in-between.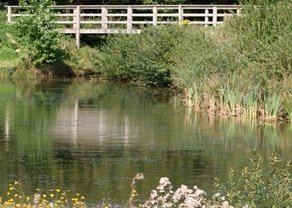 BEFORE FISHING, permits must be obtained from Perran Springs Reception
A National Rod License is required
All children under the age of 15 must be supervised by an adult.
Handle all fish with care. With the exception of taking photographs, all fish must be returned to the water immediately.
When returning fish to the water, please place them in carefully. Do not throw them back.
Barbed Hooks
Keepnets
Trout Pellets
Cat Meat