Camping & Caravan Holidays In Cornwall
Self-Catering Pods, Eurotents & Static Caravan Holiday Homes
At Perran Springs Holiday Park – Nr Perranporth
Award Winning
holiday park in Cornwall
Our holiday park & campsite is located approximately two and a half miles from the golden sands and white surf of Perranporth Beach, and only six miles from the popular holiday resort of Newquay. Our campsite in Cornwall provides a central base from which to experience all of Cornwall.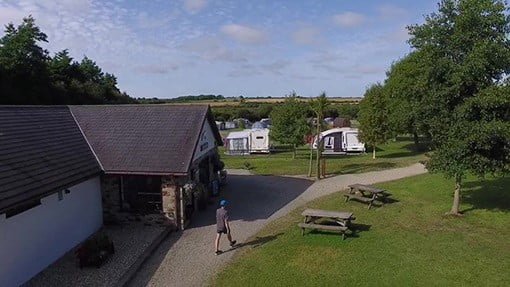 HOLIDAY HOME SPECIAL OFFERS
Save Upto £80
Limited Time Offer Only
10% OFF All Holiday Homes – for new bookings only
Book any Saturday to Saturday including the summer holidays!
This offer expires on the 22nd June – So BOOK NOW.
Simply enter SAVE into the voucher section when making your online holiday home booking through our website.
Click Here To Book Your Holiday Home & Receive 10% OFF
We recommend you book & secure your holiday dates today to avoid dissapointment, as availability is limited & dates for the summer are now being filled.
CAMPING & TOURING SPECIAL OFFERS
Save 10% on all new bookings
Limited Time Offer Only
10% OFF All Camping & Touring – for new bookings only
Up to & including the 2019 summer holidays!
BOOK NOW.
Simply enter CAMPING into the voucher section when making your online booking through our website.
Click Here To Book Your Camping or Touring & receive 10% OFF
We recommend you book & secure your holiday dates today to avoid dissapointment, as availability is limited & dates for the summer are now being filled.
Select the type of holiday in Cornwall you are looking for…
A Camping or Touring Holiday
Perfect camping and touring holidays in Cornwall, as a couple or with your family are enjoyed at Perran Springs. You're free to have a relaxing lie-in, eat meals whenever you choose and experience the Cornish countryside every day.
A Caravan Holiday Home
Choose from our three holiday homes, for an enjoyable self-catering holiday in Cornwall.  Our static caravan holiday home accommodation is fully fitted for your convenience including a comfortable lounge, seating area and separate bedrooms.
A Super Eurotent
For those families who've always wanted to experience the fun of a camping holiday in Cornwall, but do not have their own tent – our Super Eurotents await your arrival. Super Eurotents sleep a maximum of 6 persons, with 3 bedrooms, each sleeping 2, with built-in ground sheets and zip-up fastenings.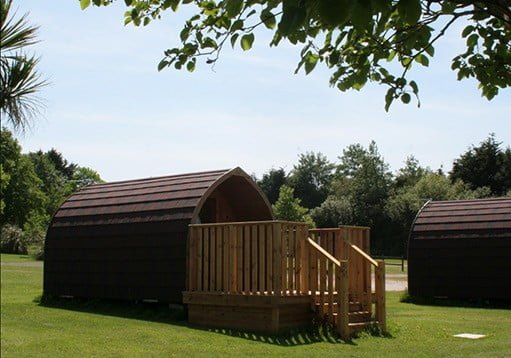 A Pod for Two, for a Short Break
Our log pods are each fitted with a lovely decked area and a parking space, they provide the ultimate back to nature experience. Sleeping 2 people, they are a cosy, snug, (or romantic) getaway in Cornwall. Wake up refreshed and take a shower in our award winning amenities.
CAMPSITE LEAFLET
Download Info
Why do our guests return year after year?
Here are some of the main reasons:
Fantastic clean facilities

Three private fishing lakes

Nature trail and pond

Children's play areas and tower system

Spacious level pitches

Superb Accommodation

Peaceful and friendly atmosphere

Central location in Cornwall

Excellent reviews
Best camping holiday in Cornwall so far.
Our family of four ( two adults and two kids 5+6) spent a week in mid August camping at perran springs. We arrived to check in mid afternoon and were shown to our pitch straight away. First impressions were a very clean and tidy site and that was the same throughout our stay. The showers and toilets were adequate for the size of the site and also well kept. The site is very well situated giving great opportunity to experience most of Cornwall without have to travel to far.
foofighter - TripAdvisor
Very clean & very friendly campsite near Newquay
Perran Springs is a very clean and nicely situated campsite not far from Cornwall's beautiful beaches, the Caravan and campsite is what you make it, with good fishing lakes and very good facilities like the toilet and shower block, which is also very clean. I was there last year and is a definite that I will be staying again at Perran Springs. 
blokeybloke - TripAdvisor
Another Fantastic Relaxing Holiday.
We nave stayed at Perran Springs for the past few years and have never been disappointed. The Park lies just outside Perranporth in serene, peaceful well kept grounds, The Amenities on the campsite are Immaculate and the best part is the friendliness of the owners. They welcome you into their world like old friends and then leave you to enjoy your Holiday. Any rules that they have are commonsense to keep things Ok for all visitors. If you are looking for a restful Holiday in a Beautiful place this is the place. Thank you, Perran Springs.
jcmotors - TripAdvisor
FANTASTIC
We have just returned from a 2 week stay at Perran Springs and we absolutely did not want to leave!
What a lovely, well looked after site run by really friendly people.
On site shop selling all the essentials. Pitches are a really good size.Shower and toilet block lovely and clean, showers always hot and we never queued once despite using them at varying times in the day.
The park, football field and recreation field are a great addition which the kids made full use of!
We didn't fish but did walk round the lakes and they seemed well looked after too. Lots of people were enjoying the fishing!
The only thing I could see that would improve things at all would be to have a shelter over the washing up/water/bin areas.
We cannot wait to get booked up to visit again! See you next year!
janetmc187 - TripAdvisor
Peace and quiet for our stay. Beautiful and immaculately clean!
Peace and quiet for our stay, beautiful and immaculately clean site with very friendly staff who are prepared to bend over backwards to help you at all times. We are looking forward to next year along with our Pet Labrador (Neby).
coekth - TripAdvisor
Camping, fishing & holiday news from around Cornwall
When it comes to holidaying in and around Cornwall, you want to know the top spots to stop for a bite to eat or that truly scrumptious cream tea - Cornwall is known for cream teas, of course! You can't go home without trying at least one! But what about those great...