Smaller of the 3 lakes, but perfect for catching carp, crucians, tench, bream, perch, rudd & roach 
Butterfly lake is great for pole fishing. With most fish from 1lb to 10lb
Butterfly Lake is great for family fishing, with the average stamp of carp being 1lb to 3lb, although some go up to to 15lb. Tench, big perch, rudd, roach and bream are also heavily stocked.
The best method on Buttefly is float fishing, either waggler, or pole fishing by the islands.
Fishing in the margins on each of the lake corners can also produce large catches.
Smaller baits are great for catching the crucian carp
Total catches of 50lb-plus are not uncommon.
It's the smallest of our 3 lakes, but packed with fish so you can catch all day!
Baits that work well, and which are stocked in out shop are:
– 4mm or 6mm expander pellets
– Luncheon Meat Hook and Hair Expander Pellets 6mm
– Sweetcorn
– Stillwater Silvers Stimul8or Groundbait
We sell a variety of pole floats and wagglers, and recommend you plumb the depths before fishing. The average depth is around 3 to 4ft.
Need some help – when you're here, just ask Andrew for advice regarding baits, tackle and the lakes.
Butterfly was last re-stocked in November 2017, increasing the already large stamp of fish:
Over 100 6-8" Crucian Carp
Over 100 8-10" Bream
Approximately 80 tench all over 1.2lb
Butterfly Coarse Fishing Lake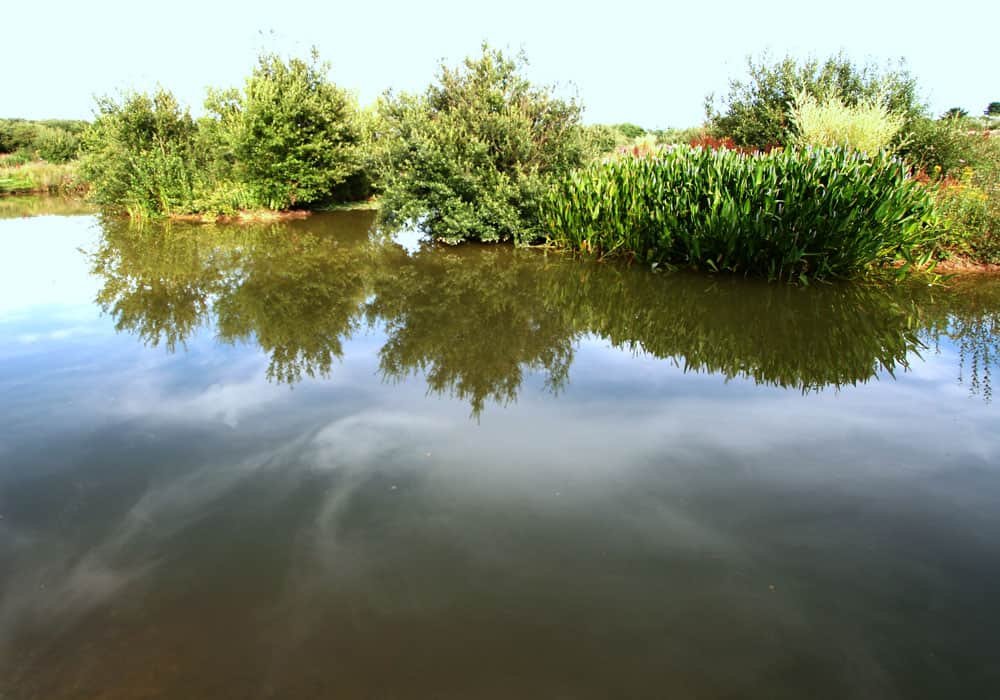 | | | |
| --- | --- | --- |
| Fishing Prices 8am to 10pm only Rods / Permits are Not Transferable | Permit Price for the first 1 to 7 consecutive days fishing | Price for additional 1 to 7 consecutive days fishing |
| Person - first rod aged 12 and over |  £24 | £14 |
| Person - first rod aged 11 and under |  £14 | £9 |
| Each additional rod aged 12+ (max 3 rods) |  £14 | £14 |
| Each additional rod aged 11- (max 3 rods) |  £9 | £9 |
Bivvies are allowed on Dragonfly Lake Only (whilst fishing during the daytime). Bivvies must be removed each day by dusk at the latest.
Butterfly Lake Fishing Features
Depths from 2ft to 6ft
2 Islands with a channel in the middle
Great for pole & waggler fishing
Ideal for children or beginners
Lots of crucians to catch
Lots of trench & bream to a 1lb
Average carp around 2lb to 5lb
Some carp to 15lb
Anglers of all levels of experience will enjoy catching the variety of fish including carp (common, mirror, leather, crucian and ghost), bream, tench, perch, rudd and roach – all in abundance large and small. See our guest's own Perran Springs holiday
 'Big Catch'
photos. Dogs / pets are not allowed in the Lake Meadow.
To complement our Lakes, the park shop offers a wide variety of coarse rods, reels, line, weights, floats, barbless hooks, disgorgers, pole accessories, landing nets, un-hooking mats, boxes, seats, pellets and flavoured baits.
WOW
Seriously impressed doesn't even come close to describing the venue. On arrival, the welcome was fantastic! The owners and staff are so friendly and happy, nothing is too much trouble for them. Walking around the park it was apparent that a lot of time and effort goes into making sure everything is well kept, clean and tidy. The shop is well setup with all your essentials to hand. The 3 fully stocked lakes look unbelievable, it would be easy to think you was sat around an old estate lake.
Highly Recommend Lovely Campsite
My dad, brother and myself stayed at this campsite for the first time last week, we come to Cornwall every year but normally stay at one of the larger campsites but I can say that we will definitely returning to perran springs next year, the campsite has everything you need the grounds are very well kept and the toilets and showers where spotless and cleaned everyday the owners are really nice people just a nice peaceful family business.
The fishing lakes on site are amazing any anglers dream all my family are fishermen and we fished everyday at some point.
An Aerial View Of Perran Springs
great features & full with crucian carp & bream